"Analyzing two central mega-engineering projects in Israel: the Huleh drainage in the 1950s and the Trans-Israel Highway in the 2000s led the authors to conclude these large-scale projects reflect deep structural changes in the Israeli society during the two periods under review. The analysis focuses on five domains: national ideology, the public discourse and the process of decision making, attitude toward nature and environment and social justice. A strong synergy was found between the culture and the politics of the Israeli society at each of the two researched periods and the nature of the initiated mega-project"--Back cover.
Title

Mega projects as a reflection of change in Israeli society : the Huleh drainage & Road # 6 / Anda Rosenberg and Izhak Schnell.



Additional Titles

Huleh drainage and Road number 6



Co-Author
Schnell, Izhak (author)

Publisher

New Rochelle, N.Y : Israel Academic Press



Creation Date

2014



Language

English



Identifier

ISBN9781885881298



System Number

990038022270205171



Links
תמונה קדמית
תמונה אחורית

תנאי השימוש:
Terms of Use
The item is subject to copyright and/or contractual terms of use. 
You may use this item for non-commercial teaching and research purposes only, provided that due credit is given to the creator(s) and/or to the owner of the collection, as applicable.
It is forbidden to harm the author's honor or reputation by means of altering the item or damaging the integrity of the item.
In addition to specifying the name(s) of the creator(s) when making use of their work, please acknowledge the source of the material as follows: 
From the collection of the National Library of Israel, courtesy of: ______*.
*The name of the collection owner that is indicated in the Library catalog
Any use that does not comply with the above conditions is subject to consent from the owner of copyright in the item and/or the owner of the collection from which the item originated, as applicable.
For any additional copyright information please contact NLI's copyright inquiry service here.
If you believe that there is an error in the information above, or in case of any concern of copyright infringement in connection with this item, please contact us by e-mail: copyright@nli.org.il​​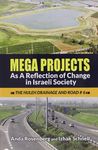 Have more information? Found a mistake?